Everything you need to know about our custom face masks!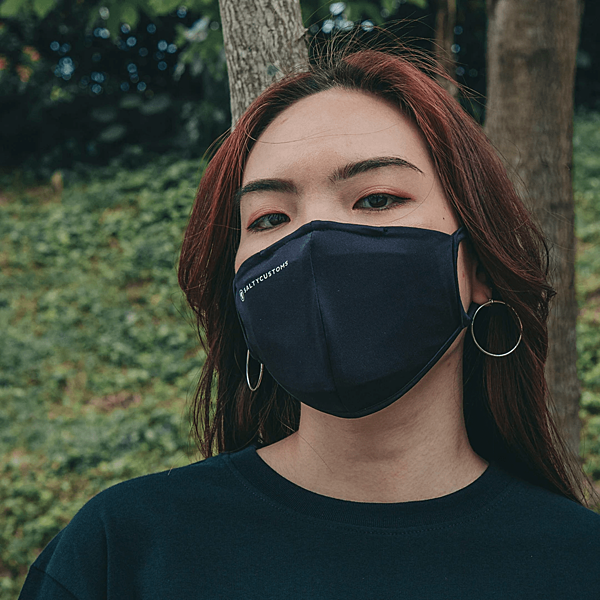 In case you missed the announcement, earlier this month we started offering custom branded face masks. (Which probably is the most sought after merchandise of 2020!)  Prior to this, we had many clients asking if we had them, if we could help source for them and if we could print on them. And with the governments enforcing the use of masks in public, we thought we'd do our part to help companies ensure the safety of their employees by making them available on our website.

And with this product launch came a lot of excitement, a lot of interest, and of course a lot of questions –– like "Can I print on masks?" and "What are these made out of?" and "Do non-medical masks even do anything?"
These are all valid questions as the popularity of face masks (particularly custom ones) went from 0–100 in about a day or two. With that, we want to make sure you're informed. So in this post we'll cover all your questions on our reusable masks!


What type of face masks do you offer?

Right now,  we're offering reusable face masks are made from a combination of high quality polyester and spandex. They're water repellent, breathable and fits perfectly on your face. They also come with a high quality filter that fits in the mask.
 

Are your face masks direct substitutes for medical-grade masks?


Our fabric face masks are not a 1-to-1 substitute for medical-grade masks. However, with medical grade masks in short supply, it's best to save them for front line workers who are putting their health at risk daily. If you're not a front line worker, we'd encourage opting for a washable, reusable fabric mask. For most day-to-day uses like running to the grocery store, pharmacy, or working inside of a restaurant, our reusable face mask will protect you and those around you quite well.
Can I wash the face masks?

Yes, after several uses you may wash the face masks , but not the filters! 
 

What type of filters are used in the face mask?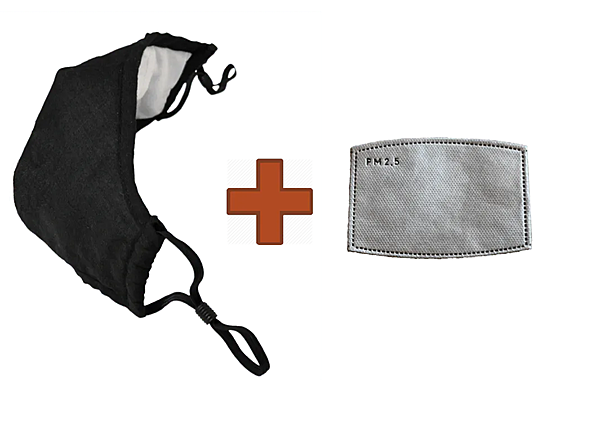 The mask comes with PM2.5 grade filters. These 5 ply filters are effective in blocking the vast majority of airborne particulates, even the very smallest nanoparticles. The PM2.5 name comes from these filters' original use as protection against Particulate Matter 2.5, the smallest and most dangerous form of air pollution.  Moreover,
lab tests has shown
that a PM2.5 filter with a properly-fitted cloth mask can reduce airborne particulates by as much as 90%.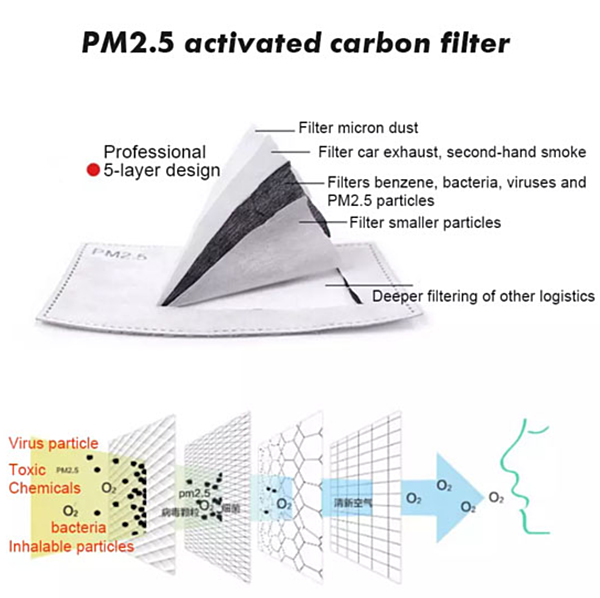 Are the face masks breathable?
The reusable face mask combined with the PM2.5 filter provides great protection without the unnecessary strain on your heart. And compared with the all famous N95 masks, it's definitely more breathable. 


How long does the filter last?


The filter can last for about 16-40 hours of continuous use, depending on the level of pollution. And it'll last about 1-2 weeks of occasional use when you're using them to visit the supermarket or to pack your lunch.
Where else can my team/colleagues by the filters?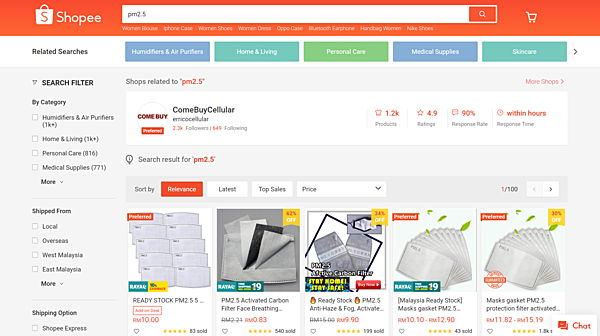 PM2.5 filters are rather common. You can search and buy them on Lazada and Shopee!
Can I print several colors on the mask?

Yes, but there'll be extra charges. Find out more from our
consultants.
Which areas of the mask can I print on? And how big?


You can commonly find designs printed at the center or the sides masks. However we actually can do cool full prints like the below! (MOQ: 300pcs)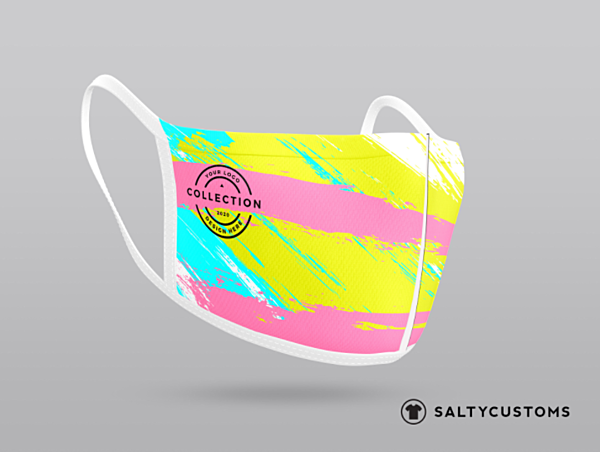 Where are these masks made?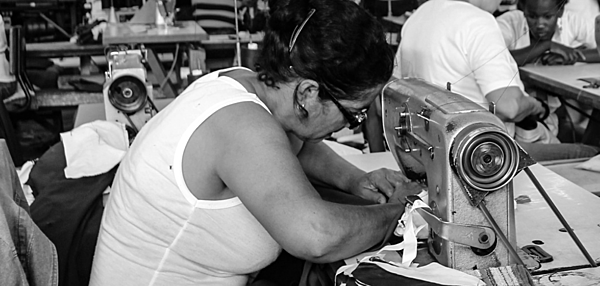 The masks are made from our garment factories locally in Malaysia! Since the pandemic, the textile industry has been badly hit as factories are forces to shut, and the demand for apparel has drastically fallen. Seeing this happen,
 we got down to business and collaborated with these garment factories to adapt from producing t-shirts, to producing some of the essentials that are needed right now such as the reusable masks. Every purchase goes a long way in supporting the workers and their families through this difficult time. So we thank you in advance for joining the fight for our community.
If you'd like more information on the masks, feel free to
have a chat with our team
! We're happy to hand-hold you through this process to ensure you get all the info you need to brief your team. These masks are sold at cost, so do spread the good word.


Stay safe everyone!