How to use SWAG (Stuff We All Get) for your Virtual Events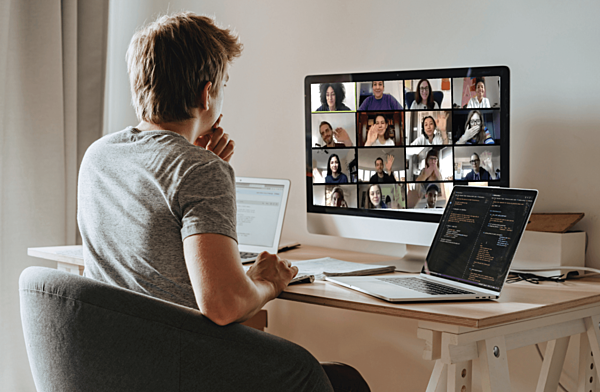 Like everyone else, we thought we would be attending many cool events and conferences this year. And some of us will still be attending those events, but from our home offices and sofas.
While virtual events have been a good plan B, many organizers struggle to engage their attendees.
Well that's where SWAG comes in!
Below are some tips on how to use SWAG to keep your virtual event Instagrammable, create engagement and enhance the overall virtual event experience.
1. Send a SWAG kit to all your attendees.

One of the things people look forward to the most when attending an event/conference is the SWAG kit! Just because an event is virtual doesn't mean attendees should miss out on this experience.
SWAG kits gets your brand a lot of extra mileage beyond the event itself.
Think about it!
Your customers will be wearing, using and talking about your brands amongst friends,  family and colleagues.
You would not put on a t-shirt of a brand you are not proud of talking about would you?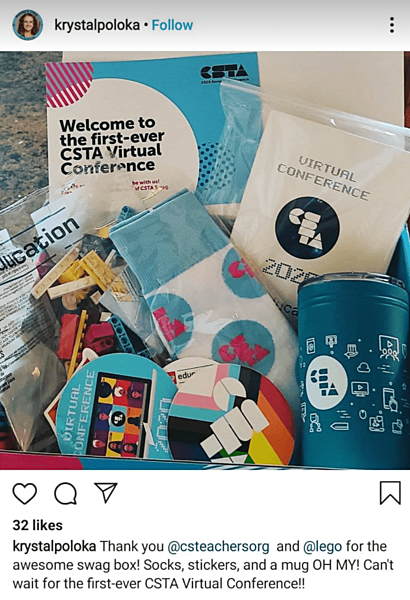 What is more, event attendees tend to post their event SWAG on social media, generating lots of eyeballs and awareness for your brand.
And if you're on a budget, you can send simple items like reusable face masks, stickers, pens and notebooks. You don't always have to break the bank for event SWAG.
Just make sure you put some thought into the design. A simple sticker can be on a CEO's laptop for years.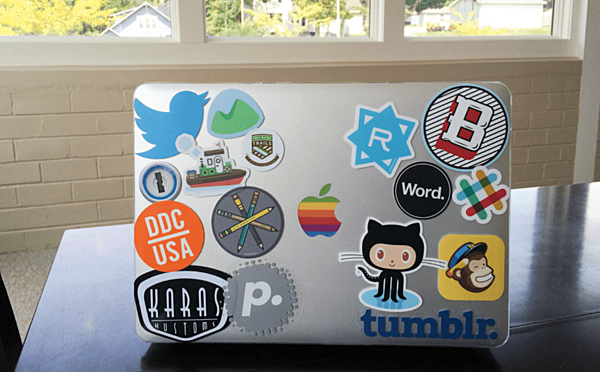 2
.
Partner with an expert.

Ordering SWAG for your virtual conference may sound like a logistical nightmare, but it's actually much easier than you'd think. 
Here are 3 quick tips.
Collate t-shirt sizes and mailing addresses on the event registration form.  With the relevant information, you are well on your way to coordinate the shipment of your SWAG. You can use our T-Shirt Order Form to help you organize this information.
Find a merchandise partner that can ship straight to individual addresses. (Psst, we can do it!) Usually you'd order all your SWAG in bulk and then distribute them on site at the event. Well thanks to Covid, that's not an option anymore. So you would want to make sure the supplier you are working with has the ability to ship directly to your attendees. If not, it will be a hassle to order your SWAG from one company, and liaise with a logistic partner for shipments.  
Order some extra SWAG for late sign-ups or VIPs. Custom made SWAG usually take a couple of weeks to produce. So if anyone emails you past the registration deadline, and asks you to do them a favor, you can reach into your secret stash.
3. Use SWAG to generate leads.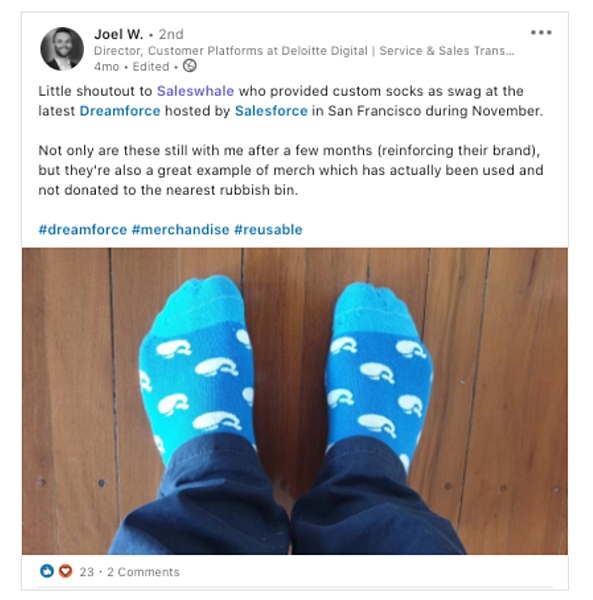 SWAG has always been a great source for lead generation at a conference or event. (You can read about
SalesWhale's crazy socks giveaway!
) And that does not have to change when your events go online.
If your company is sponsoring a virtual event, instead of booking in-person demos of your product in exchange for some SWAG, just do it virtually and tell them you'll ship them the goodies!
You can set up a simple lead generation landing page with
Leadpages
and easily get necessary information to pass on to your sales or customer services team.
What helps with conversion is when you include pictures of the cool SWAG you are giving away on the landing page.
A "Free T-Shirt" header might not incentivize a person as much as a picture of the actual t-shirt you're giving away.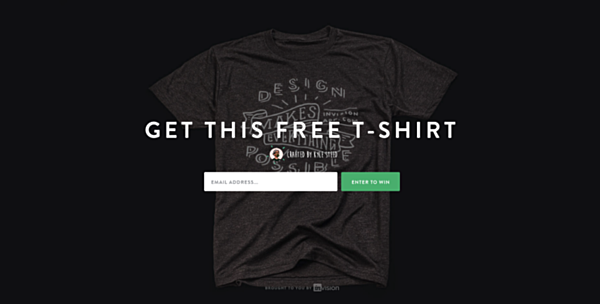 4. You have a list of emails from your virtual event. Now what?

Well aside from the usual "just checking in" email, what might get you a higher engagement rate, is to reach out with a cool t-shirt or face mask. Your sales prospects are sure to respond positively to your emails post event.
And once they are nice and warm, you can arrange a call or a product demo with them.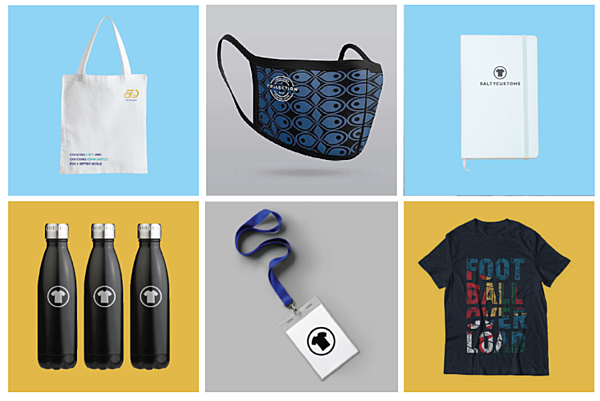 SWAG has the magical ability to turn your customer into a brand advocate. Especially when they are wearing it.
Virtual events are kind of the new normal now. And even when things get back to normal, we believe virtual events are here to stay as it might be more convenient to organize, and is more accessible for people.
And when it comes to event SWAG, our team at SaltyCustoms has you covered.
Drop us a line
and we will share our experience with you!