Looking Ahead: Forecasting The T-Shirt Print Trends of 2018
And just like that, we are closing the curtains on 2017 (what a year it has been, eh?). Now, while 2017 has been a memorable year for us at Saltycustoms - we have expanded, evolved and extended our business by miles - we are really looking forward to what 2018 will bring to the t-shirt industry.



Just like what we did the year before, we would like to once again make some bold predictions for t-shirt trends in the upcoming year. We pride ourselves as the trendsetter on the apparel industry, so, it's really important for us to know what's coming in order for us to be able to tell you what works and what doesn't, right?



Ready? Great. Let's get started.


Return of the Pop Culture



We have some massive blockbuster films coming up in the next 12 months. A few highly anticipated flicks from the Marvel Cinematic Universe (yes, the hype for Avengers: Infinity War is real), Jurassic World: Fallen Kingdom, X Men: Dark Phoenix, Aquaman, Tomb Raider and so on. These films all contain really iconic characters, quotes and scenes, and combined with the ever-changing music, culture and arts landscapes, be prepared to welcome a grand comeback from pop culture t-shirts!


Image : Unsplash
Seeing Double



Double exposure graphics are aesthetically pleasing, highly artistic and surprisingly not difficult to create. Over the past year, we noticed a resurgence in double exposure graphics in album covers, movie posters and even on apparels. We predict that this unique graphic style will continue to gain popularity in 2018!


Plain White T's



A white t-shirt has always been a classic and a staple in any wardrobe, regardless if you're a male or female. It's loved by many due to its sheer simplicity, and its ability to keep you cool, especially when our climate is getting more and more unpredictable. As the world moves towards more minimal lifestyles, we expect the good ol' plain white t-shirt to lead the t-shirt trend in 2018.


Image : Unsplash
Longline



While longline t-shirts were fashionable in 2017, we expect them to really hit it off in the next 12 months. Longline t-shirts exude an edgy vibe with some chill undertones for the wearer; and with more and more celebrities and teen icons being spotted looking cool in their longline t-shirts, we won't be surprised to see them becoming the next major hit in the fashion world.


Personalisation


We are living in a world that increasingly values self-expression more and more. Today, we have personalised jewellery, personalised watches, personalised shoes and even personalised socks. So, we think that personalised t-shirts will only become much more sought-after in 2018! Of course, we at Saltycustoms are in the business of custom t-shirts, that means we are not only predicting this trend, we are actively trying to realise it! Why not give our
Online Configurator
a go to see how you can personalise a t-shirt just for your business?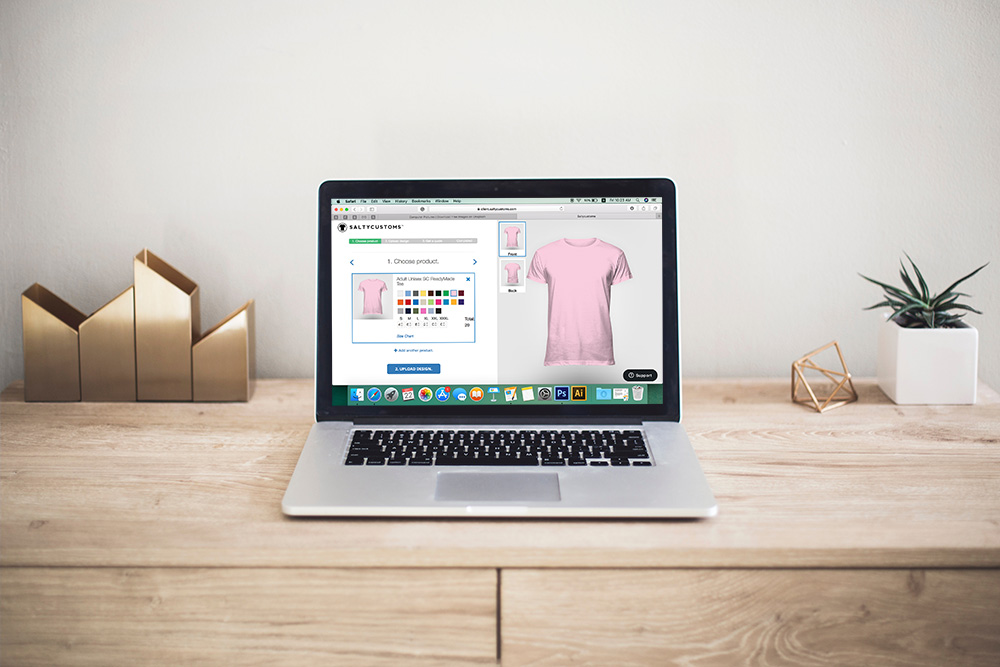 Well, there you have it. Some predictions from us on what will be hot in the t-shirt world for 2018. Do you have your own projections? If you do, feel free to share them with us by emailing
media@saltycustoms.com
or dropping us a message at
facebook.com/saltycustoms
today.

From all of us at Saltycustoms, we would like to wish you a very happy 2018!