Metallic Prints can change your life. And your t-shirts as well, of course.
When Nescafe spoke to us about designing and producing stand out t-shirts for a nationwide campaign, they wanted a something unique and prestigious to match the brand.


Aside from creating a standout design we agreed we needed that something extra. So our Senior Creative Designer, Adam Malek tastefully employed a special print technique that would give the already cool design, a golden touch. Pun not intended!
The "golden" t-shirt became a much coveted prize amongst the public during the campaign, and drove more than 100,000 unique visits to the campaign's micro-site. And not to mentioned plenty of engagement during the campaign. Now that's a great use of s good design on a t-shirt!

Many brands started coming to us for metallic prints, for that premium look on their merchandise. And with some sparkle and shine, simple text designs on fabric, turned into desirable must have items.
Metallic print helps make designs more appealing and… shiny, literally.
About Metallic Print


There are 2 main types of metallic printing. Foil print and Metallic silkscreen printing.  We'll talk about Foil printing first. Foil printing is applied to your garments by first printing your design with a special glue like below.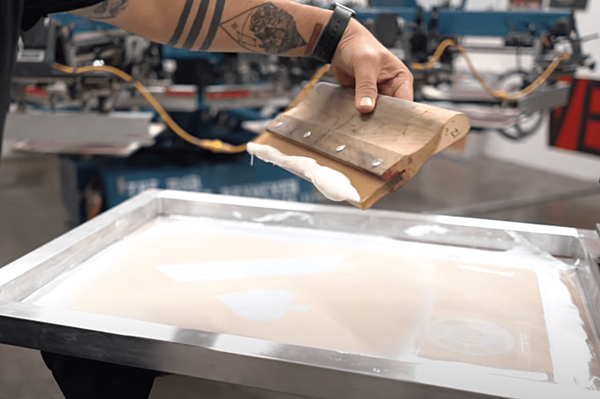 We then stick them together with a heat press, and the combination of heat and pressure seals the foil, and the excess paper is removed. The results always turn a few heads!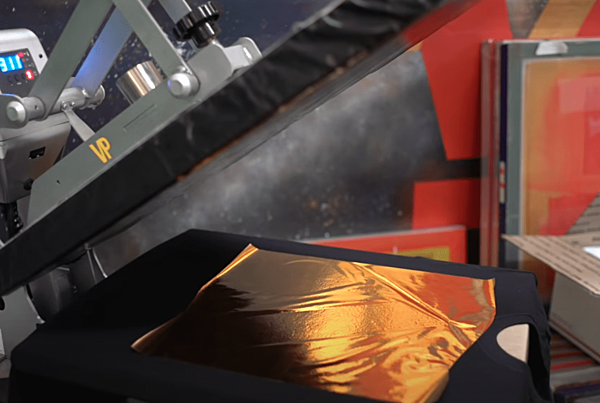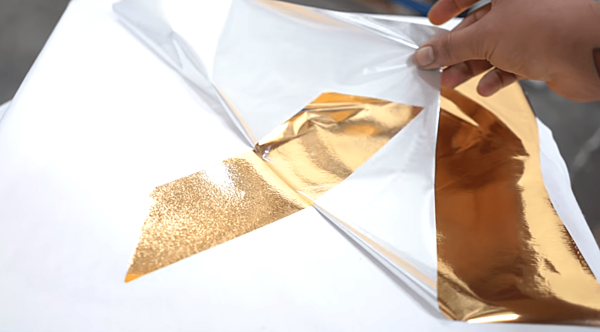 There are many different metallic foil colors too, ranging from silver to chrome!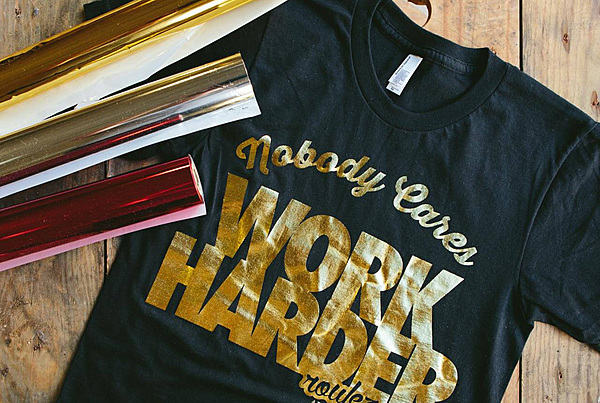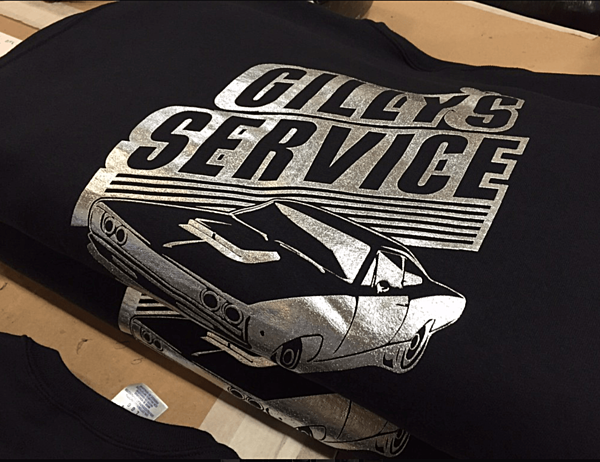 And as for metallic silkscreen printing, we basically use a glittery gold ink in the silkscreen process to make your design pop! We can even apply metallic silkscreen printing on other items like Tote Bags!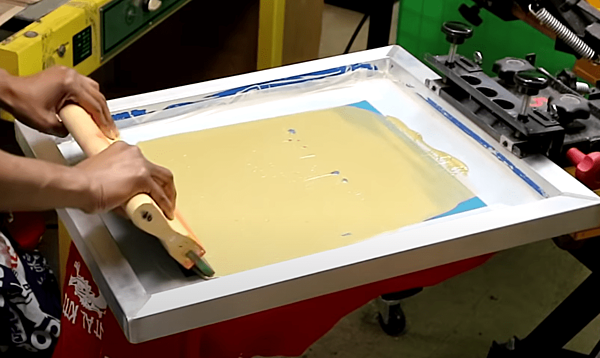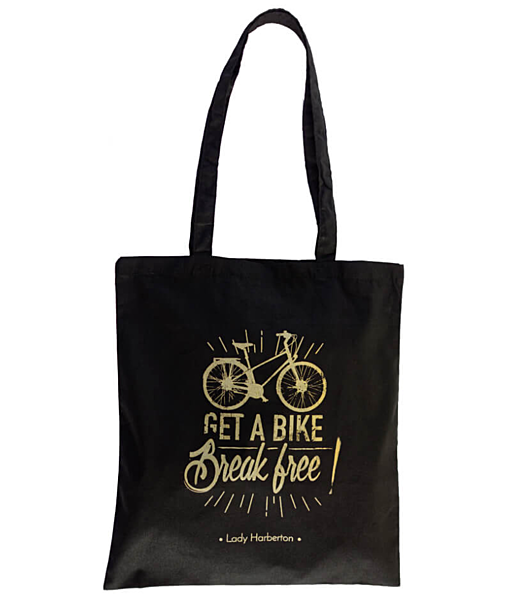 Now, of most common question we get when it comes to metallic prints is "will the gold ink, or foil peel off easily?" Well it depends! We use only the highest quality metallic foil papers and silkscreen inks. And that's assured to make the prints last for months, and even years!
Now how you care for the prints is also vital to it's life span. If you turn your t-shirt inside out before throwing it in the wash, you would ensure the print is not exposed to much friction when it's in the washing machine.
Keen for some shiny action on your tees? Talk to us
here.
P.s. Looking for something equally as impressive as metallic print? Check out our
high density prints.