Pandemic 101 - SaltyCustoms Survival Skills in Pictures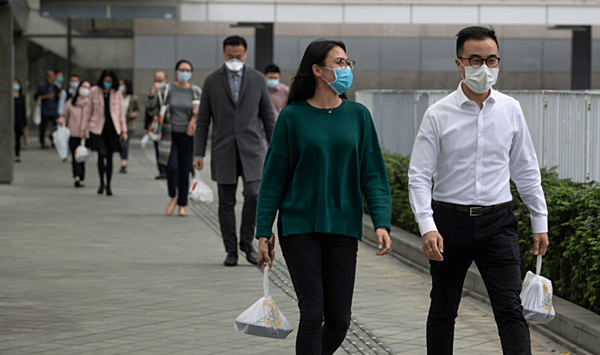 When the pandemic hit, just like thousands of businesses, we too had to close our doors, work from home, and download a little blue app called Zoom.

There was a lot of uncertainty in the air. And as days turn into weeks, there were more and more negativity surfacing. There was news of companies defaulting on payments, cutting salaries and even retrenching staff.

It was really scary for us too. And it all came down to two choices.

Try to minimize cost by cutting some salaries and even let go some teammates. Or go on the "offence" by doubling down on marketing and adapt to the "new normal".

The next few pictures will give if you an overview of how it all went.

Here's our pandemic story in several pictures.

1. Aside from our office closing, our factories too had to shut. Yes, we could work from home but we couldn't sew or print any t-shirts. Our business literally came to a standstill.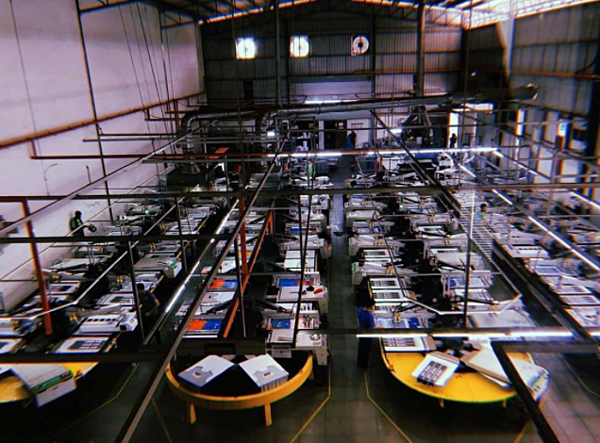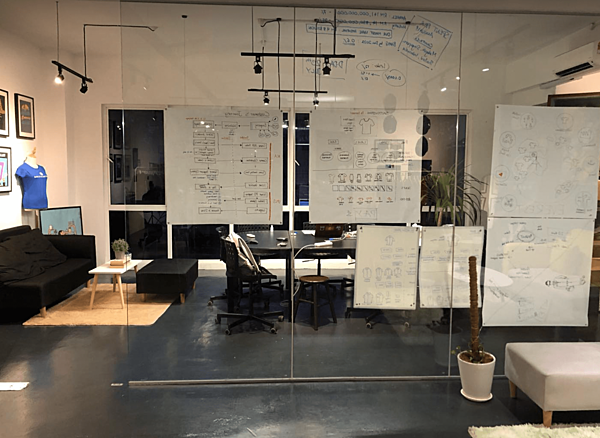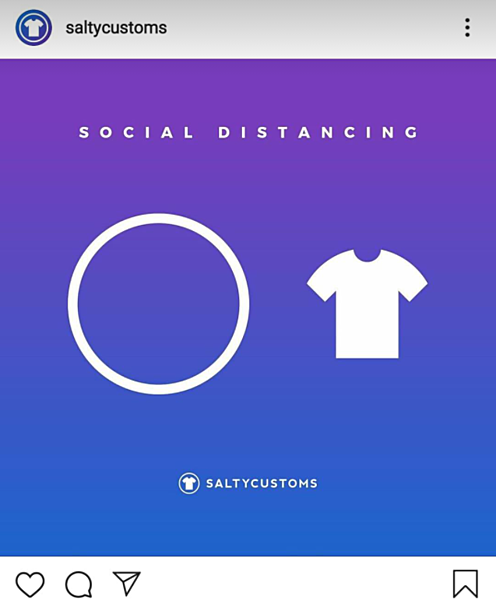 2. 70% of orders were postponed or cancelled.
That meant our cash flow was about to get tight.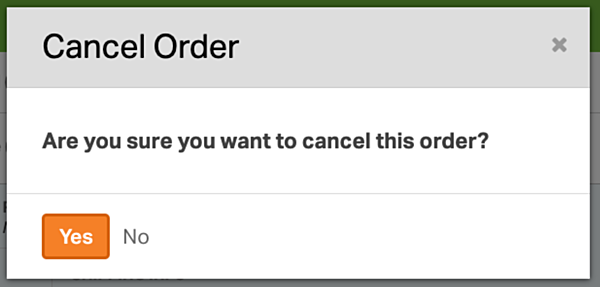 3.
Just like the rest of the world, our top phrases during work hours were "I think you're on mute",  and "can everyone see my screen?".
We eventually got used it and even celebrated our 10th anniversary with a costume party online!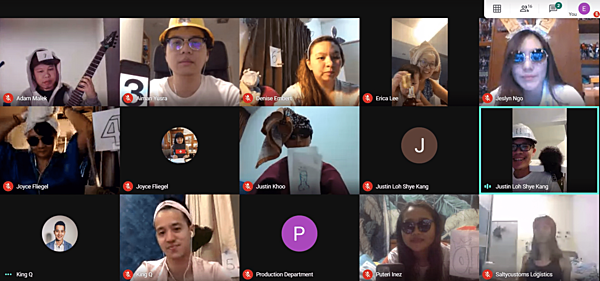 4. Eventually we decided that we did not just want to survive
. In fact, we wanted to
thrive.
We had a company wide meeting and agreed that we would try to get as much exposure as we could. But we would need everyone's help.
We starting jumping on every opportunity to speak about SaltyCustoms. We attended every webinar and interview we could. And there quite a few!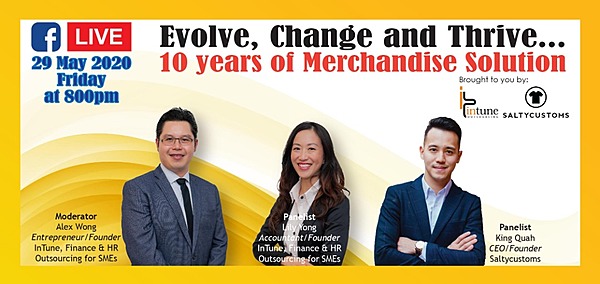 Our CEO even made it to the national radio Malaysia. And man, did he do us proud! You can listen to the recording
here
.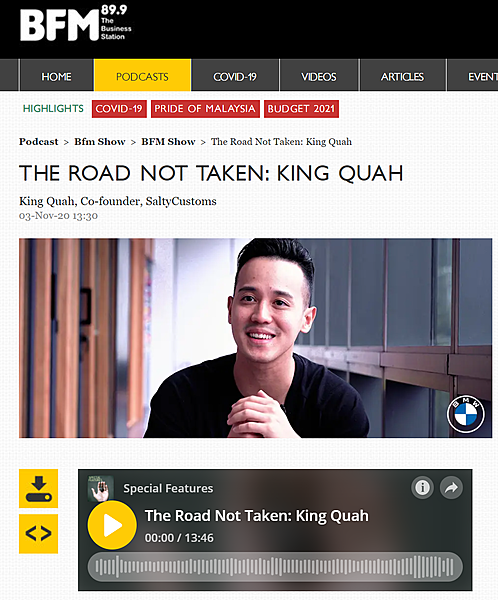 5.
 Facebook Live.
That was awkward. But we decided to step out of our comfort zones and do our best anyway. (The trick is not to rewatch yourself!)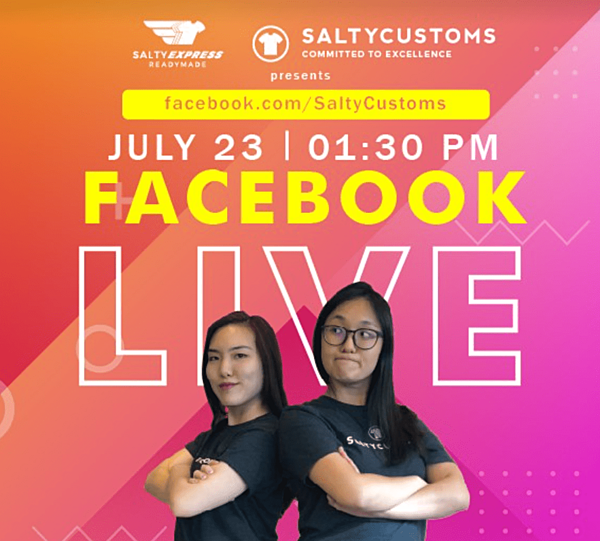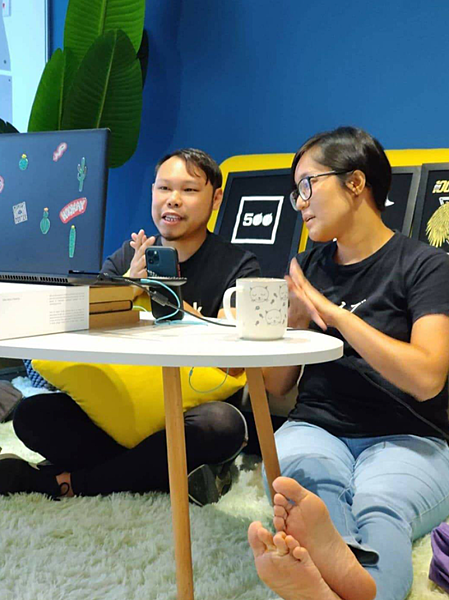 6. There was a rise in demand for face masks
. And we figured when everyone eventually goes back to the office, companies would want to distribute corporate branded masks to their team, partners and customers.
We quickly worked behind the scenes to get materials and measurements, and made samples. Tested them, made a few adjustments and they were good to go!
We were not planning on getting rich overnight selling masks. But instead provide a safe and reliable product for companies.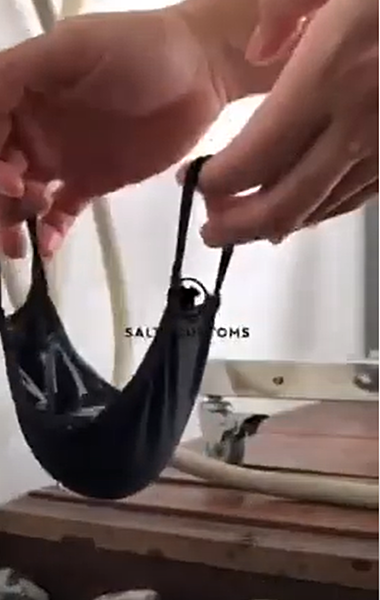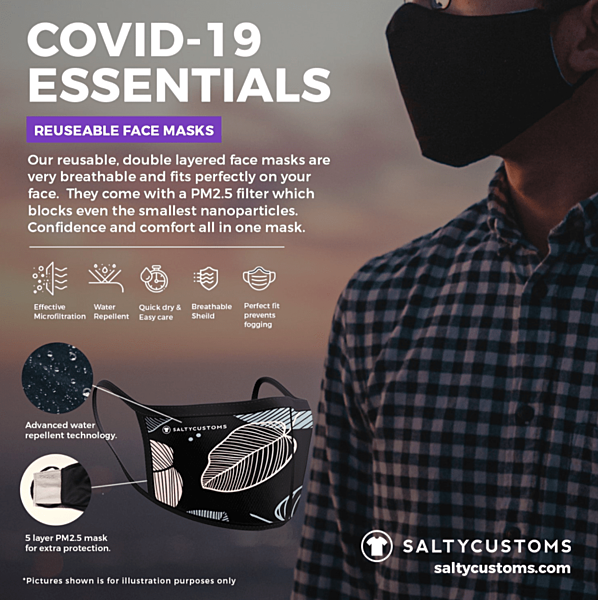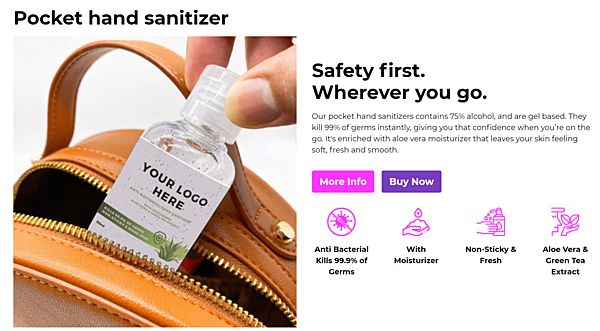 7. We Launched SaltyExpress!
Over the years, our SaltyCustoms mainly catered to bulk orders. But the lockdown made us stop and think about helping smaller businesses with their corporate merchandise.
And throughout the lockdown period, many restaurants, grocery stores and delivery services reached out to us to quickly produce t-shirts as they have just hired more workers to keep up with the sudden surge of customers.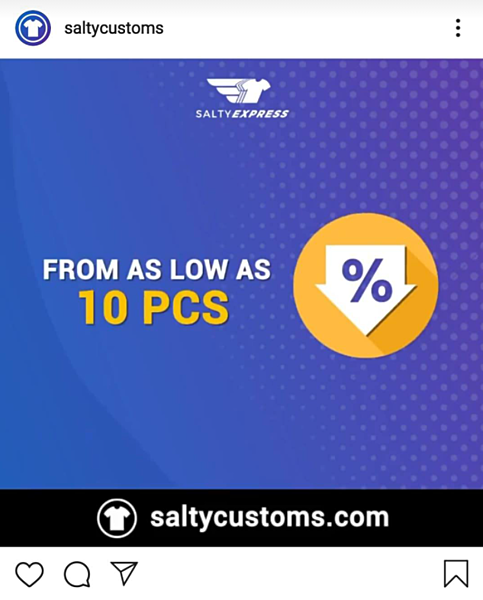 8. Doubling down on marketing.
We knew we couldn't do it alone. And were blessed by meeting and partnering the talented team at
Craders.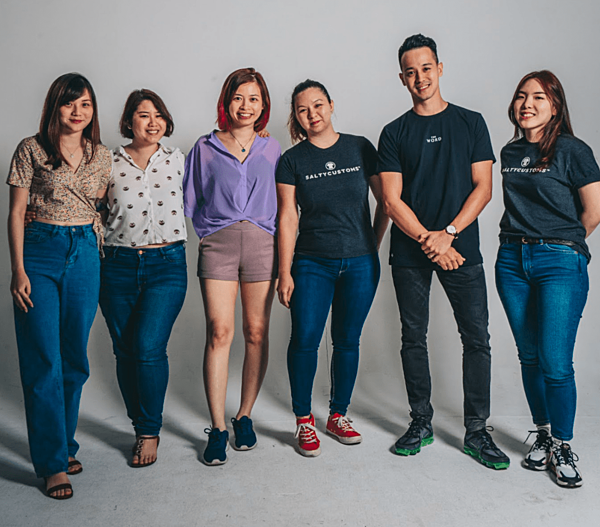 With extra firepower, we managed to improve our social media presence with quality content. Craders also helped take some really good photos to do our products some justice. Something we've always lacked.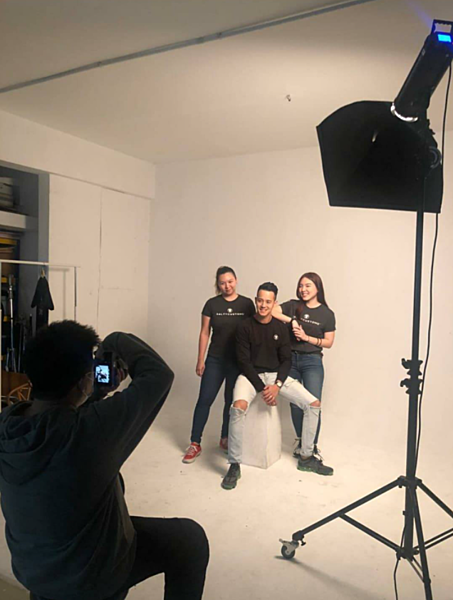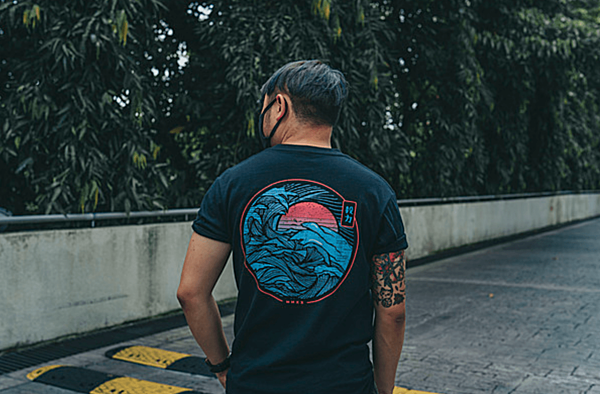 7. We launched many marketing campaigns,
contests and giveaways for our social media followers which gave the community  
something to be exciting about.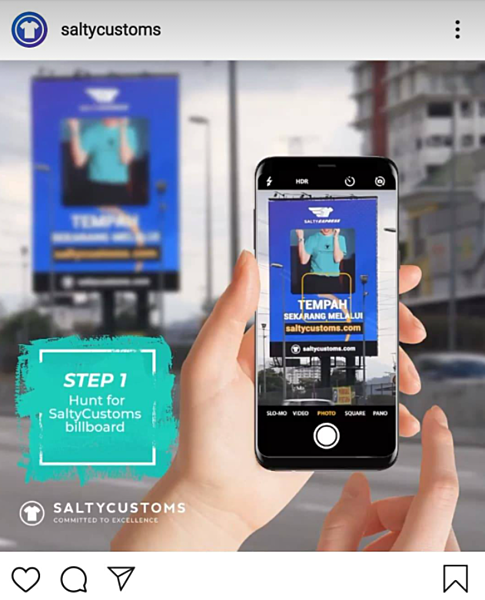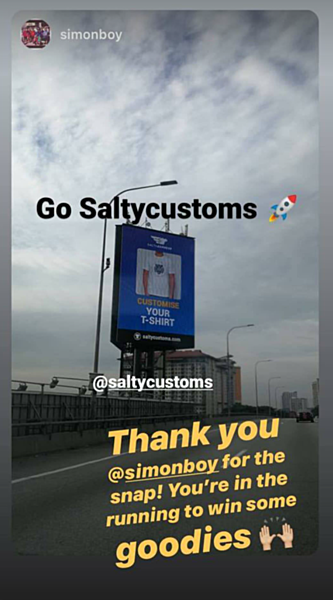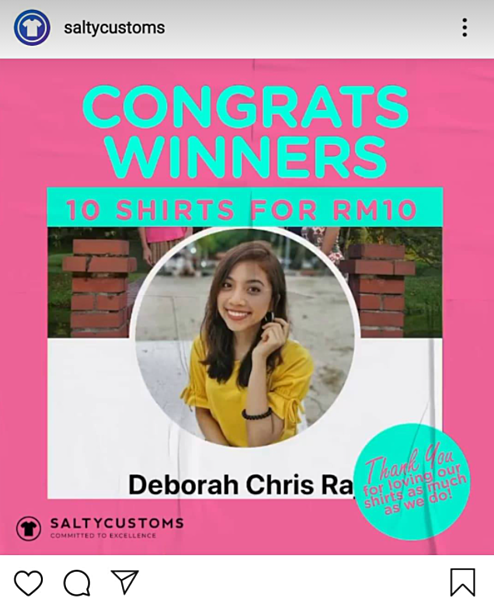 8.
We grew us a team
through the ups and downs of the pandemic. We knew we would thrive only if everyone was on the same page. And that we stuck
together.
As a result, we had a lot of fun. We did team workouts, team learning nights and many Tik Tok videos. (Go ahead and judge us!) And even called and emailed our clients together as an activity, letting them know that we were here to stay, and ready to serve.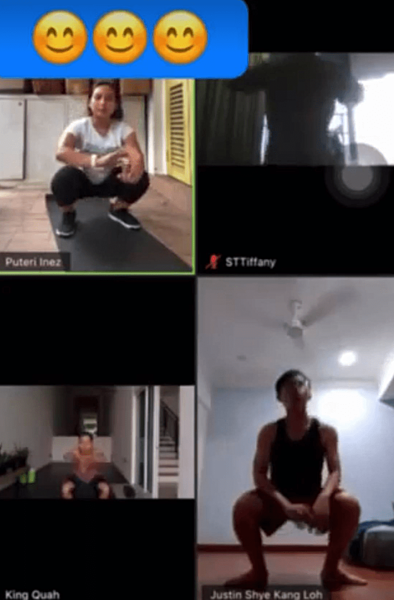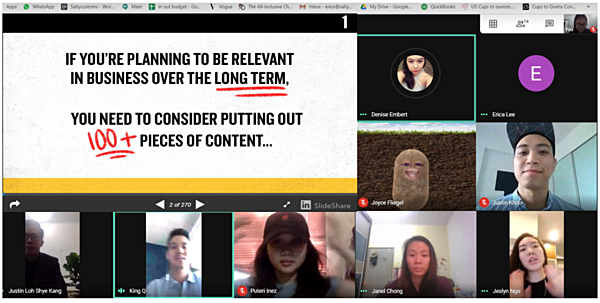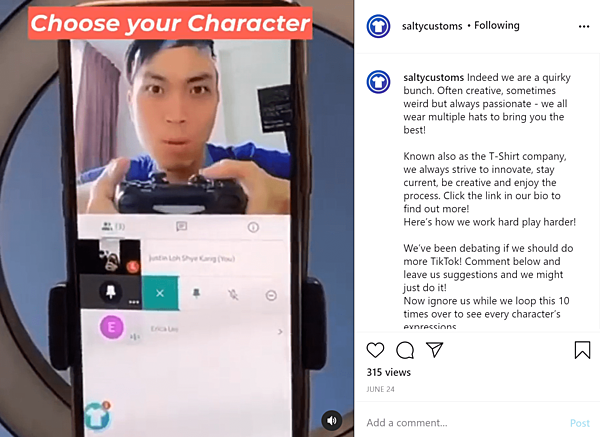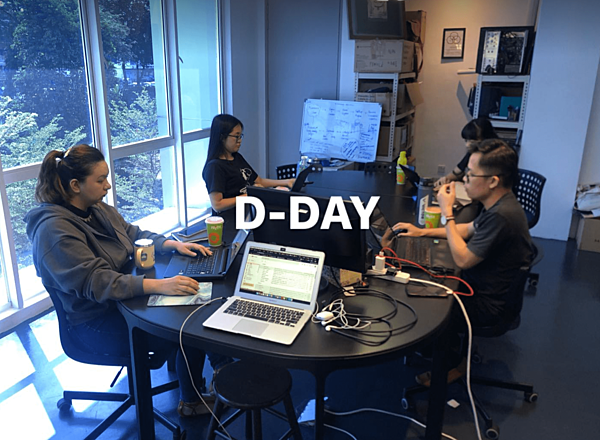 9.
We developed a community board
to do various "quests" to help the business. Like finding typos or bugs on the website. Or creating a creative social media poster. Once tasks were completed, badges were awarded, and they could be exchanged for some really cool prizes!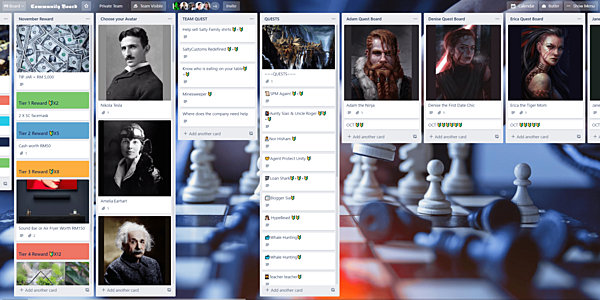 All in all, the year 2020 was a strange one for us, but we made it work. And maybe we even came out of it better then before.
We choose to
thrive,
and thanks to the support of our friends, family, partners and clients, we are standing tall today.
We hope these pictures and stories might inspire you or your team to end the year strong, despite your circumstance.
Take care and wear a mask! 
😷